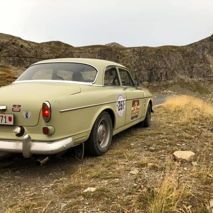 Kræft er ikke for børn / Cancer is not for children
Giv bidrag
Oprettet Af:

Jens Madvig Holm

Samler ind til: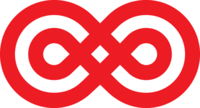 Kræft er ikke for børn / Cancer is not for children
In February 2022, we, Adam and Jens, will participate at the
Baltic Sea Circle
Charity Rallye. The rally will start 20th of February and last for sixteen days. We will be travelling more than 7.500 km on snowy and unpredictable roads. We will head out from Hamburg in Germany, heading for the Arctic Circle, hitting North Cape, and then returning through Finland, Russia, the Baltic countries, Poland and then back to the finish line in Hamburg.
This is our second rally event. As with our first rally, our main goal is not to finish first, but rather enjoying a great adventure
and collecting donations while doing so
. Of course, we will do our very best to be among the teams with highest points, but let's get through the tough terrain before looking for points.
All money we can collect will be spent for this fine project (Kæft er ikke for børn / Cancer is not for children)
, - providing better and faster treatment of cancer for children, their relatives and for the research teams.
Our goal is to collect 5.600 DKK (750 €) in donations, but we will be happy to collect more money for this fine project.
Safe and easy donations are possible through betternow.org. We would very much appreciate your support!
We use betternow.org because donating on betternow.org is straightforward and secure. Donations will be available for cancer.dk without any of us being the middleman.
Lorena Brown

gav

250 kr.

You're doing a wonderful deed!

Jens Madvig Holm:

Thanks!!! thank you Lorena! :)

Marianne Lind-Winther

gav

100 kr.

God tur 🤩

Jens Madvig Holm:

Tusind tak Marianne!! :)

Jens Madvig Holm

You're a lifesaver!
Thanks for you fine donation! we really appreciate the contribution!

Best regards,
Adam & Jens
Team TheDudes
Superlative Adventure Rally


Jens Holm

gav

100 kr.

tester lige setuppet med en donation