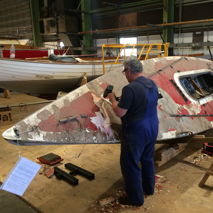 Repairing of Star boat LEISE (1952) for the WCT in Troense 2017
Donate
Created By:

Danmarks Museum for Lystsejlads

Collecting for: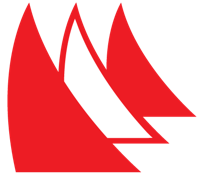 Repairing of Star boat LEISE (1952) for the WCT in Troense 2017
Located in the city of Svendborg, close to Troense, The Danish Yachting Museum tells the 150-year-old story of sailing and yachting in Denmark. With 120 historical vessels, the museum boasts one of the largest collections in Scandinavia.
The museum is repairing its Star boat from 1952, LEISE (3261), making it ready for exhibition at Troense during the next World Championship. Through Danish Sailing Association we have set up a crowdfunding, allowing star sailors and everybody interested in the WCT to chip in to help save the historic boat. Everyone donating money towards the repair will have their names engraved on a plaque accompanying LEISE in the years ahead.
Leading up to the world championships, the museum will issue updates on the repair in the hope that as many sailors as possible will participate in the crowdfunding plan. You can read about LEISE, the work and a funny story with an Olympic spark at
www.lystsejlads.dk
.
Thank you for helping.
Kind regards
The Danish Yachting Museum
Donate
3,850 kr.


Collected

15% 25,000 kr.
Anonymous User

Donated

500 kr.

Advokat Flemming Schmidt

Donated

250 kr.

Great Museum. It is heritage and very important to preserve

Anja Winther

Donated

250 kr.

Jens Lund

Donated

100 kr.

I'm old Svenborg citizen and educated in Svendborg Shipyard

ivan 8066 larsen

Donated

500 kr.

AMG Consult ApS, Svendborg, Denmark

Donated

500 kr.

Det museum er et fantastisk aktiv for Sydfyn

Bjørn Bratlann

Donated

250 kr.

All the best and good luck

Flemming Sørensen

Donated

250 kr.

Der er så mange gode minder ved Staren, Leise er en af dem som kan og bør bevares.

Frank Berg

Donated

500 kr.

Jeg sejler igen Starbåd og har gjort det før - og jeg er medlem af Danmarks Museum for Lystsejlads. Jeg glæder mig til at se båden til VM :-)

Jens Makholm

Donated

250 kr.

jeg sejler selv star og synes at det er et godt initiativ at restreurere denne gamle dame fra 1952.

Martin Hejlsberg

Donated

250 kr.

Jeg har sejlet Star igennem mang år, og mener den har en plads på DANMARKS MUSEUM FOR LYSTSEJLADS.

Martin Stockholm

Donated

250 kr.