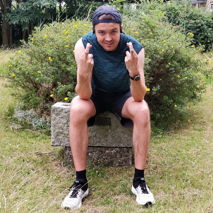 Created By:

Casper Holt Farver

Collecting for: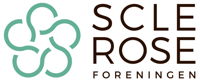 Caspers Charity Run
I will write it all in English with a wish and hope, that some of my international friends and followers might join and support this cause as well.

Sclerosis is a terrible disease that does not get nearly as much attention and help as we could hope and wish for. Personally I have seen and experienced this disease through the marriage to my wife and the inclusion into her family.

I have been introduced to a wonderful family where, unfortunately my wife's aunt, is dealing with this horrific sickness. She is always extremely positive and helpful even though I know that times are often extremely difficult. Once I heard, that this disease is missing fonds to support the science related to the fight against this, I was very determined that my first race and fundraiser should support exactly this.

I sincerely hope, that you will help me, and more importantly, all the people affected by sclerosis. It will mean the world.

I am going to run my very first marathon in may 2020 in the streets of Copenhagen. For this event, I have decided to see, how much money I can raise for the Danish Sclerosis Fond. All the money is 100% going to them. Without any exceptions!! Hope you will join the cause!

- Casper aka "thedanishcharityrunner" on Instagram.
Donate
550 kr.


Collected

11% 5,000 kr.
Casper Holt Farver

Donated

100 kr.

Donation fra Helle og Claus Farver

Henriette Barchager

Donated

100 kr.

Held og lykke

Casper Holt Farver:

Hvor er du skøn. Tak Heri!!!

Mia Sørensen

Donated

250 kr.

Kom så Farver..

Casper Holt Farver:

Woooow tusind tak!!

Casper Farver

Donated

100 kr.

Supporting a great cause.