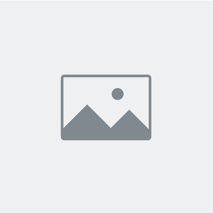 Birgitte Hahn is collecting to save the orangutang - please donate!
Ge en gåva
Skapad av:

Birgitte Hahn

Samlar in till:
Birgitte Hahn is collecting to save the orangutang - please donate!
Dear Everyone, Please donate whatever you can in order to support an important cause close to my heart. Threats to their survival Orangutans are the anchors of the ecosystem in the tropical rainforests of Borneo – and they are also our link to the future. As with all the earth's complex ecosystems, the rainforest can survive only if all the elements within it co-exist in harmony. Rainforests are the "lungs" of the earth, responsible for an estimated 28% of the world's turnover of oxygen. Three of the world's seven main tropical rainforests are in Indonesia, and as living creatures that are utterly dependent on them for survival, orangutans are known to be the best indicator of the health of their natural habitat. The Indonesian rainforests, however, are disappearing fast. Widespread illegal logging, forest fires, land conversion for plantations, hunting and the illegal trade in wild animals are the principal current threats to the existence of the orangutan. Natural disasters, such as floods, landslides, drought, disease epidemics and climate change all contribute further damage to the ecosystem, and therefore to the preservation of the species. The growing demand for palm oil in the developed countries of the world must, however, take the blame for the biggest threat to the survival of the orangutan. Rainforests are being devastated at an alarming rate to make way for oil palm plantations, forcing orangutans to go in search of food wherever it can be found. Those that don't die of starvation are often ruthlessly slaughtered by plantation workers who tear terrified babies from the arms of their dead mothers, to sell them into the illegal pet trade. The babies are usually incarcerated in tiny cages, and doomed to a life of total misery. An additional side effect of the palm oil industry also spells disaster for the orangutan – the fires which rage during what's known as "the burning season". During the dry season in Indonesia, the palm oil companies relentlessly clear rainforest to plant new seedlings, leaving behind scrub and stumps, which they set alight to clear the land. The resulting fires can rage out of control into nearby forests, and even after the flames have subsided, the burning continues underground, running through the peat layer like a smouldering barbecue, turning every new clump of trees in its path into a furnace. Apart from losing their food supply and shelter, those orangutans not burned alive in the flames also suffer from smoke inhalation, and respiratory problems abound. If the tropical rainforests are so important to the continuance of life as we know it on earth, and if, in turn, the orangutan is vital for the propagation of these forests through seed dispersal, it stands to reason that humankind needs to do all it can to preserve this remarkable species – as well as its habitat. - ---------------------------------------------------------------------------------------------------------------------- Kære venner, familie og kollegaer. Jeg har lavet denne indsamling til Red Orangutangen da jeg synes det er en vigtig sag, som jeg håber I vil bakke mig op i at samle ind til.

Støt mig ved at donere et bidrag med dit kreditkort her på min indsamlingsside og læg samtidig en hilsen eller kommentar til mig og andre, der ser min indsamling.

Jeg håber vi når indsamlingsmålet, men uanset om vi gør eller ej, går pengene fra min indsamling til Red Orangutangenog vi gør en kæmpe stor forskel. Efter du har støttet, tryk da del på facebook for at lade andre vide at du har doneret - måske vil din støtte inspirere andre i dit netværk til også at gøre en forskel. Tak for dit bidrag og opbakning.

Birgitte Hahn Enevoldsen

donerat

200 kr.

Anonym användare

donerat

100 kr.

Anonym användare

donerat

100 kr.

What a worth while cause.