In honour and remembrance of Jette Donovan Jensen
Doner
Opprettet av:

Greg Donovan

Innsamling for: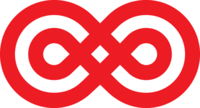 In honour and remembrance of Jette Donovan Jensen
My darling wife and best friend Jette died early on Sunday 14 April 2019 at the age of only 54 in our flat here in Roskilde as I held her hand; the cancer that was diagnosed over two years earlier became incredibly aggressive and hit hard for a four week period. It is heart-breaking but the care received from the wonderful staff at EFEK in Herlev Hospital and the palliative team in Roskilde was superb.

I cannot imagine life without her but I have to be eternally grateful for the most amazing and inspiring and beautiful 28 years that we had together, full of love and laughter and incredible experiences - and of course, that most beautiful smile…that meant so much to so many people - family, friends, colleagues and just people she met in her daily life. The world, not just my world, is a much poorer place.

From the outset we told ourselves that we are stronger together. Together all of us who knew her and are better for that experience can help the ongoing work of these inspiring doctors and carers that can only make things better for the people who come later....If Jette touched your life in some way, then I know that she and I can think of no better way to honour her memory than to support the work of these amazing people.

Tusind tak. Go raibh maith agat. Thank you.


Greg and Jette.
Doner
42 500 kr.


Innsamlet

142% 30 000 kr.
Fionnuala Donovan

Donert

500 kr.

Anonym bruker

Donert

1 600 kr.

Anonym bruker

Donert

250 kr.

Anonym bruker

Donert

100 kr.

In memory of a dedicated collegue and an always happy and smiling woman.

Anonym bruker

Donert

1 000 kr.

Marilyn Marx

Donert

500 kr.

Anonym bruker

Donert

1 000 kr.

A very special person, to so many people, in so many ways, in so many countries.

Anonym bruker

Donert

500 kr.

Anonym bruker

Donert

1 000 kr.

Palle Uhd Jepsen

Donert

500 kr.

Dear Greg I feel so sad about the loss of your lovely Jette. I remember her wonderful personality. My warm thoughts are with you and remembrance of Jette.

Heidrun Frisch-Nwakanma

Donert

250 kr.

Jesper Kikkenborg

Donert

1 000 kr.

Per Møller

Donert

250 kr.

With love and in honour of our dear friend Jette

Ana Cañadas

Donert

500 kr.

All my love and support to you Greg, and your family. I also remember very well Jette's smile!

Anonym bruker

Donert

1 000 kr.

Greg Donovan

Thank you all so much for helping to remember my wonderful wife and your beautiful friend - by attending the funeral where it was feasible for you, by sending the kindest and warmest messages and of course supporting this important cause in memory of her. I hope that I can eventually thank you all personally but for the moment, I hope that this will suffice for now as I try to adjust to a life without its centre and purpose but that has been blessed by her love for so long to give me strength. The total has been surpassed and I hope it continues to be!

Thank you from the depth of my heart.....

Maria Refsgaard Iversen

Donert

100 kr.

Jette, you had the most wonderful and contagious smile. I'll miss that and your great personality.

Christina Lockyer

Donert

500 kr.

Jette, my dear friend and often-times work companion - I have wonderful memories of you from over 25 years. Your lovely smile is what I cherish most . . . . . I never imagined you would be taken from us so soon. You will be missed. Rest in peace.

Charlotte Holck

Donert

600 kr.

Tak for din altid positive tilgang til livet og gode stunder vi har delt. Hugo, Hanne og Lotte. FF

Poul og Karen Rasmussen

Donert

250 kr.

Jette min elskede niece. Du vil altid være i vores hjerter.

Anonym bruker

Donert

500 kr.

Charlotte Jacobsen

Donert

1 550 kr.

Jette touched our lives at FF: always helpful and aiming for making our work life as easy and fun as possible. Always with a big smile. Nina, Lis, Ann-Dorit, Inge, Caroline, Susan, Grethe, Claus, Henrik J, Paw, Lisbeth, Yoke, Ole, Niels, Charlotte

Anonym bruker

Donert

500 kr.

Claus Adam Jarløv

Donert

500 kr.

In memory of a fantastic business partner over many years; on top of that, a wonderful person who will be sorely missed