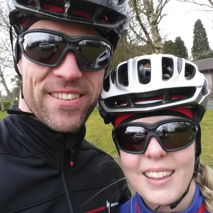 Our Epic Bike Ride ACROSS AMERICA For KidsAid
Giv bidrag
Oprettet Af:

Thomas og Maria Sørensen

Deltager i:

Samler ind til: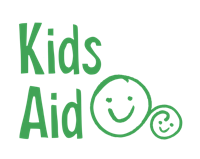 Our Epic Bike Ride ACROSS AMERICA For KidsAid
Why have we chosen to ride a bike 5800km (3900 miles) across America? The simple answer is dreams. Dreams of great challenges, great experiences and the dream to help and inspire others. For us there is simply nothing more rewarding than the great physical and mental test, among magnificent landscapes, with the aim of helping sick children in Denmark. All in the company of our own children.
We have long wanted to make a big difference and aid the fantastic work that KidsAid Denmark is doing. Therefore, all the money we raise will be going towards giving the sick children and their families something to smile about through the hard times. Thats why we need YOUR help. Together we can make the biggest difference.
Thank you for your support
Maria & Thomas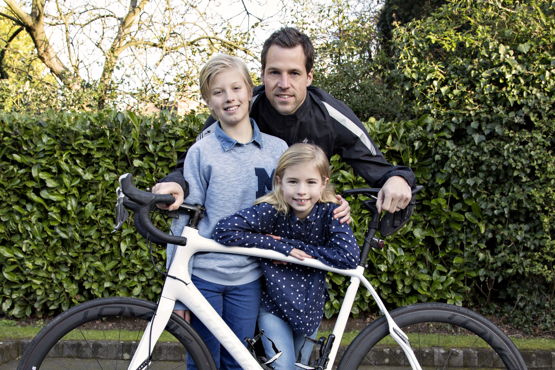 Thomas og Maria Sørensen

When we train on the wattbike everything is about power and efficiency. It becomes possible to measure and structure the training around our maximum ability and therefore push our limits. Huge help. It also makes it really really tough, but who said that we did´nt have to go through hell and suffer a fews times to achieve great things.

"When you go through Hell, keep going." Winston Churchill


Thomas og Maria Sørensen

Finally got my official tour bike this week and it looks and feels amazing. It leaves me with absolutely no excuses on the equipment side which is just the way I like it. Huge thanks to Specialized for believing in us and the cause right from the start. Top guys

Thomas og Maria Sørensen

Spring is just around the corner and we are beginning to move the training outdoors. Nice 90min ride this morning. Its been a long winter on the Watt Bike. There is only so much staring into the wall you can take ;-)

Love from Angel and family

gav

200 kr.

Justin, Sarah, Alex and Darcy

gav

200 kr.

Browns Solihull

gav

500 kr.

Barrie Gibbs

gav

100 kr.

Mette og Arne Banasik

gav

1.000 kr.

Douglas Gilbey

gav

750 kr.

Well done Maria & Thomas!! You did an amazing job - an inspiration to us all. Doug & Chris x

Anonym

gav

100 kr.

All of family support Stoke City FC, although personally an Everton fan. Saw your ride on local news. Thanks for "keeping" Stoke up in those early Premiership days and great work helping children.

John and Alex Kelly

gav

10.000 kr.

Well done on your fantastic achievement, and at the same time raising lots of money for a wonderful charity. You are really an amazing family, and can't wait to see you all very soon. Lots of love. John and Alex Kelly and family. xxxxxxx

Manjit Chumber

gav

250 kr.

Best of luck guys on your bike ride! Very proud of what your doing, hope you get your target.

Anne og Thomas Gaardsøe

gav

1.000 kr.

Ayako Kitano

gav

500 kr.

Anonym

gav

1.000 kr.

Fam. Frederiksen

gav

1.000 kr.

Teresa & Peter Løvenkrands

gav

5.000 kr.

Fantastisk, håber i alle er okay. Teresa Sophie Chloe & Peter

Alan & Kylie Hutton

gav

5.000 kr.

So proud of u all. Well done x

Åsa Ifversen

gav

1.000 kr.

Familien Staffeldt

gav

1.000 kr.

Sally O'Donnell

gav

1.000 kr.

Following you on twitter, doing really well Patrick, sally & kids

kasper & stine schmeichel

gav

5.000 kr.

Anonym

gav

100 kr.

Rikke og Thomas Find

gav

1.000 kr.

Happy riding - rigtig god tur across America :-)