Team Au består af Pia Allerslev og Henrik Uth, som elsker at udfordre sig selv.
De har gennemført KMD 70:3 Ironman, Copenhagen Half Maraton og besteg sammen Kilimanjaro i januar 2017, som en del af velgørenhedsprojektet Climb for Charity, med en masse andre engagerede deltagere.
Nu har de sat sig for at løbe 250 km gennem Saharas ørken til fordel for Børneulykkesfondens forebyggende arbejde og projektet, Legeheltene, der sætter fokus på at skabe mere leg, motorik og bevægelse for indlagte børn i Danmark.

Støt Pia og Henriks deltagelse i Sahara Race 2018 ved at bidrage til deres personlige indsamlinger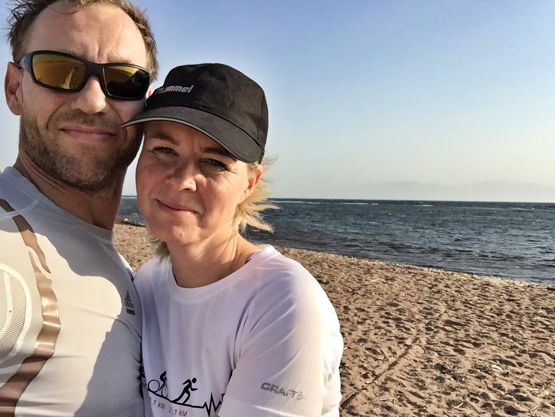 2,250 kr.


Collected

0% 250,000 kr.
Team Leader

Henrik Uth
buf@borneulykkesfonden.dk
+4530377722
Team Members
There aren't yet any team members in this team. That's no fun!
A team receives donations via the fundraisers that are team members, so if you want to participate, click here to join the team.
Anonymous User

donated

2,000 kr.

Joan Luthmann

donated

250 kr.