Vi samler ind for organisation Humor Mod AIDS, som er en frivillig ''afdeling'' af Aidsfondet. I år skal vi sælge røde næser, for at samle penge ind til alle de HIV-Positive unge mennesker i Danmark, så de kan få en fed oplevelse og få det bedre med sig selv!
Vi er kreative og ambitiøse. Vi tror ikke på at sælge næser på gaden, skal være den eneste eller bedste måde at hjælpe på. Vi vil gøre det hele meget sjovere, med en masse events, så det også er sjovt at gøre en forskel!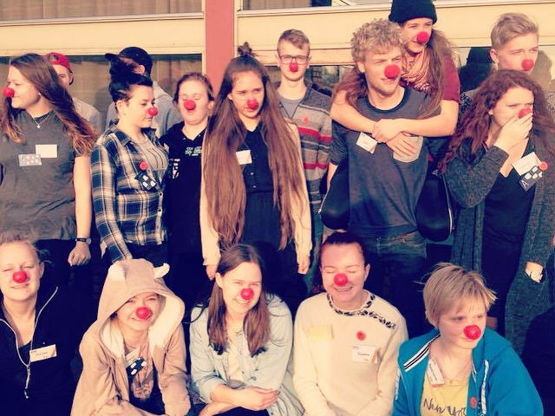 0 kr.


Collected

0% 30,000 kr.
Team Leader

Annalouise Twit Kjær
bblondyy@gmail.com
21820729
Team Members
There aren't yet any team members in this team. That's no fun!
A team receives donations via the fundraisers that are team members, so if you want to participate, click here to join the team.
When donations are received, they'll show up here.