Vi er en dejlig stor gruppe på 7 piger. Vi er målrettede og glæder os til at gribe denne kampagne an med flotte resultater og en masse grin. Vi er vindere fordi vi vælger at det er hvad vi vil være, og derfor går efter det. Vi har det godt i hinandens selskab, hvilke vi mener er en vigtig kriterium for gode resultater, nemlig samarbejde. Vi er allerede godt igang med at arrangere vores strategi for kommende uge og ser frem til at støtte aids i gemmen humor.
Vi har allesammen lært hinanden at kende igennem interne bekendskaber.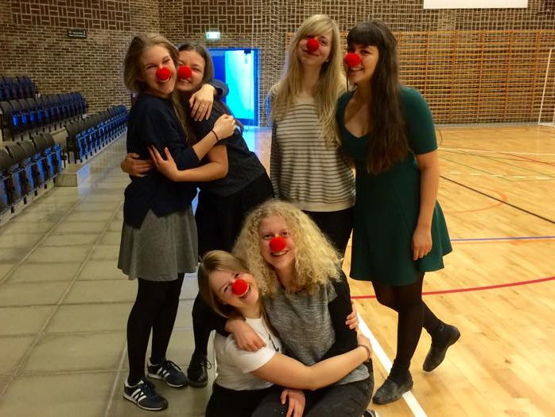 0 kr.


Collected

0% 15,000 kr.
Team Leader

Michelle Høglund Andersen
hooglund1997@hotmail.com
25215897
Team Members
There aren't yet any team members in this team. That's no fun!
A team receives donations via the fundraisers that are team members, so if you want to participate, click here to join the team.
When donations are received, they'll show up here.