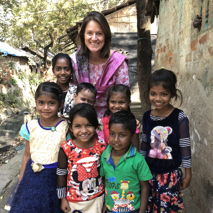 My birthday Fundraiser for LittleBigHelp
Donate
Created By:

Lisbeth Johansen

Collecting for:

My birthday Fundraiser for LittleBigHelp
Dear Friends

I feel my 45 years old birthday is an amazing occasion to give my friends and network the opportunity to experience that wonderful feeling of giving to those who need it the most and transforming their lives.

For the next 7 days, I therefore have a goal of raising 7.000 kr. for LittleBigHelp's Community Centres in Kolkata.

- 50 kr. gives a health check to 8 children.
- 100 kr. gives 22 slum children access to a playroom
- 150 kr. gives a meal to 50 hungry children

At our Community Centres 300 children come everyday from different slums to get a school preparation course, a meal, counselling and health checks and eventually, when they are ready, get enrolled in school.

We also create a difference for the family and the local communities by creating awareness about health, hygiene, rights, and skills training for women.

The children in the picture are from one of the slums in which we work. A donation from you can help spread that same smile that you see on their face to many other children in Kolkata.

Thanks for you donation beloved friends.

Lots of love and gratitude,

Lisbeth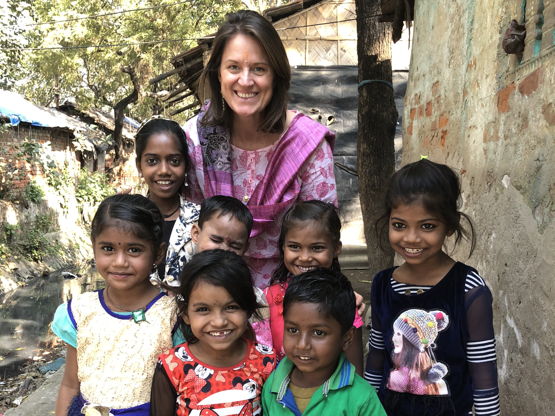 Donate
4,450 kr.


Collected

64% 7,000 kr.
Majbrit Pedersen

Donated

250 kr.

Tillykke med fødselsdagen - og stor respekt for dit arbejde i Indien.

Lisbeth Johansen:

Kære Majbrit tusind tak for din hilsen og donation. Virkelig pænt af dig. KH Lisbeth

Medikom

Donated

1,000 kr.

Fordi Lisbeth og hendes sag fortjener endnu en succes blandt de mange andre :) STORT TILLYKKE med det hele, du kære :)

Lisbeth Johansen:

TUSIND tak hvor er det bare flot. Jeg er meget taknemmelig. God karma til Medikom. Indsamlingen med mobilepay endte på 18.600

Anonymous User

Donated

50 kr.

Tillykke!

Lisbeth Johansen:

Tusinde tak hvor fint <3

Jasmine Cargill

Donated

100 kr.

Lisbeth Johansen:

Thank you so much flower how beautiful of you

Anonymous User

Donated

100 kr.

Lisbeth Johansen:

Tusind tak så fint <3

Dorte Dinnesen

Donated

100 kr.

Lisbeth Johansen:

Tusind tak Dorte <3

Henrik Hoelgaard

Donated

1,000 kr.

Happy Birthday Beloved Nidhi ❤️ You make a difference 🙏 Love & Compassion 💚 Anando

Lisbeth Johansen:

Thank you so much beloved so sweet and kind of you. <3

Anonymous User

Donated

50 kr.

Tillykke med fødselsdagen!

Lisbeth Johansen:

Tusind tak så fint <3

Kitt Rasmussen

Donated

150 kr.

Du gør et fantastisk arbejde - stort tillykke med fødselsdagen 🤗🌻

Lisbeth Johansen:

Tusind tak Kitt så sødt af dig <3

Lakshmih Moon

Donated

150 kr.

Lisbeth Johansen:

Åh so sweet thank you so much dear <3 Blessings

SØren Vinther

Donated

250 kr.

Lisbeth Johansen:

Mange tak Søren meget pænt af dig. Knus Lisbeth

Lisbeth Bang

Donated

250 kr.

Lisbeth Johansen:

Tusind tak Lisbeth <3

Christian Buus Drews

Donated

500 kr.

Lisbeth Johansen:

Tusind tak Christian hvor er det flot. Kærlige hilsner Lisbeth

Kevin Pihl-Nielsen

Donated

500 kr.

Tillykke med fødselsdagen fineste menneske <3

Lisbeth Johansen:

Namaste bedste Kevin hvor er du sød tusinde tak <3 Knus Lisbeth