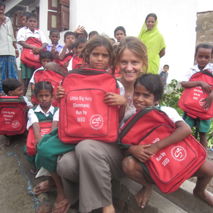 'Ingen kan hjælpe alle, men alle kan hjælpe nogle'
Donate
Created By:

Lisbeth Johansen

Collecting for:

'Ingen kan hjælpe alle, men alle kan hjælpe nogle'
English version below

Kære Alle
Ønsker du også at gøre noget, der betyder en kæmpe forskel for et andet menneske?

Den 26. oktober 2012 afholder LittleBigHelp for tredje gang vores velgørenhedsgalla på Hilton Copenhagen Airport for at indsamle midler til vores arbejde. Vi arbejder for at skabe bedre muligheder og en lysere fremtid for gadebørn i Kolkata, Indien. Vi sikrer, at de kommer i skole, lærer om deres rettigheder og muligheder, får mad og har et trygt sted at sove- hver eneste nat.

I år er målet for vores velgørenhedsgalla at indsamle 400.000 kr, som ubeskåret går til videreudviklingen af vores projekter i Kolkata-området. Dette muliggøres ved, at Hilton in the Community Foundation igen donerer denne unikke aften og ved, at ALLE deltagere på aftenen stiller op gratis.

Hvis du ikke har mulighed for at deltage på denne fantastiske aften, men alligevel ønsker at støtte vores arbejde, kan du gøre det her på indsamlingssiden med dit betalingskort og samtidig tilføje en hilsen eller kommentar. Flere kommentarer vil blive læst op af konferencier Jes-Dorph Petersen på selve aftenen.

Efter du har støttet, tryk da del på Facebook for at lade andre vide, at du har doneret - måske vil din støtte inspirere andre i dit netværk til også at gøre en forskel.

LittleBigHelps projekter er et dagcenter på Howrah Station for gadebørn, Salimar Skole og børnehave med 135 elever i et slumområde, samt støtte til et børnehjem med 50 drenge. En skole på en losseplads er et forestående projekt.

Vi er meget taknemmelige for din hjælp og ser frem til denne fantastiske aften.

'Ingen kan hjælpe alle, men alle kan hjælpe nogle'

Kærlige hilsner

Lisbeth Johansen - Founder
Kristine Asly Hansen - Programme Director



Description in English

Dear All

Would you also like to do something that makes a tremendous difference for another human being?

On the 26th of October, LittleBigHelp will for the third time be hosting our Charity Event at the Hilton Copenhagen Airport to raise funds for our work in India. We work to create better opportunities and a brighter future for street children in Kolkata, India. We ensure that they can go to school, learn about their basic rights and opportunities, enjoy a hot meal, and have a safe place to sleep – every night.

This year the aim for the Charity Event is to raise 400.000 DKK and all revenue goes directly to the development and improvement of our projects in the Kolkata area. This unique event is made possible through the generosity of the Hilton in the Community Foundation, who is once again donating their venue for the evening, and by numerous event programme participants who are performing free of charge.

If you cannot participate in this amazing evening event but still wish to support our work, you can do it here on this site with your credit card and at the same time send a greeting or comment you wish to share. During the event, selected comments will be read to the audience by the Master of Ceremony, Jes-Dorph Petersen.

After making your donation, please click 'share on Facebook' informing your network about your donation – maybe your support will inspire other people in your network to also make a difference.

Our projects are a Day Protection Centre at Howrah Station for street children, Salimar Pre- and Primary School in a slum area, and support for an orphanage for 50 boys. A future project is to start up a school on a dumping ground.

We are very grateful for your help and we look forward to sharing this amazing evening with you.

"Nobody can help all, but everybody can help some."

With lots of love,

Lisbeth Johansen – Founder
Kristine Alsly Hansen - Programme Director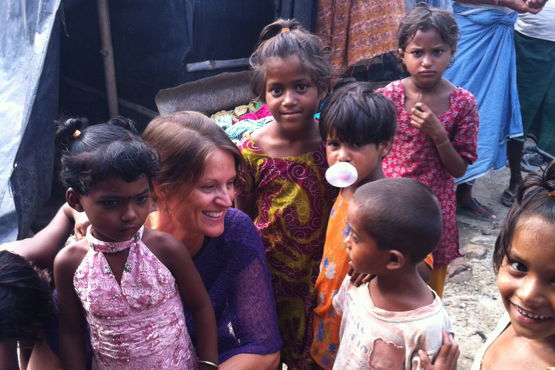 Donate
196,985 kr.


Collected

394% 50,000 kr.
Snjólaug Nielsdottir og Peter Mollerup

Donated

2,000 kr.

Karina Østenkjær og Henrik Lind

Donated

25,000 kr.

Rama Mistry

Donated

400 kr.

En beundre

Donated

1,000 kr.

Eva Forchhammer

Donated

500 kr.

Dorthe Løve

Donated

400 kr.

Hjerteboxen Aps

Donated

300 kr.

Hjerte eller Help... Begge starter med H og begge betyder ALT for dem der ser det!

Nicolaj Kejser

Donated

500 kr.

Tina og Kasper TIKA

Donated

1,000 kr.

fordi du gør Lisbeth, er så utrolig prisværdigt og du giver os lyst til at tage det første fly til Indien for at hjælpe til. Alle tænker går til børnene.

Pernille og Jacob Kock Plinius

Donated

500 kr.

Tak fordi du gør en stor forskel hver dag Lisbeth!

Rainmaking Rainmaking

Donated

1,000 kr.

Louis Louis

Donated

500 kr.

Abrahamsson and Vestergaard consulting AB

Donated

300 kr.

Anonymous User

Donated

10,000 kr.

Kapitalmarkedet giver kærlighed til indien Skål!

Spiros Grammatical

Donated

500 kr.

Jette Jørgensen

Donated

3,000 kr.

Helle Nørskov Eriksen

Donated

1,000 kr.

Anonymous User

Donated

200 kr.

Louise Meinecke

Donated

100 kr.

Spiros Grammatikas

Donated

501 kr.

BDO .

Donated

10,000 kr.

Samtale Fremmer Forståelse. Forståelse Fremmer Fornuften.

Helen Krøll Topp

Donated

300 kr.

Torben Nordal Clausen

Donated

5,000 kr.

Tak for DIT valg så vi kan bidrage

Funder Ådal, Silkeborg

Donated

999 kr.

Kontoen er alligevel i minus. So "go for it" Lisbeth