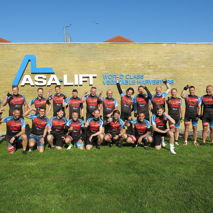 GRIMME Group on Tour 2018
Donate
Created By:

Per Rasmussen

Collecting for: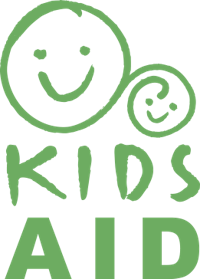 GRIMME Group on Tour 2018
GRIMME Group - GRIMME Skandinavien - ASA-LIFT og Skals arrangerer hvert år en cykeltur til Damme i Tyskland. Formålet er at samle penge ind til et velgørenhedsformål og i år er det til fordel for KidsAid. KidsAid er en dansk velgørenhedsfond, der samler penge ind til syge og svage børn i Danmark. De donerer 80% af overskuddet til børnehospitaler i Danmark, og 20% til unikke oplevelser og anden støtte til børn og unge. Ved hjælp af støtte fra KidsAid har bl.a. børneafdelinger på landets hospitaler haft mulighed for at iværksætte en lang række positive og adspredende oplevelser, der alle har stor betydning på de syge børns trivsel under deres ophold på hospitalerne. I år starter Grimme Group on Tour torsdag 14. juni 2018 hos GRIMME Skandinavien, Rødkærsbro, Danmark. Derfra følger der tre etaper på i alt cirka 550 km – inden man ankommer til Grimme i Damme, Tyskland, lørdag den 16. juni 2018.

Every year a group of employees from Grimme Group, Grimme Skandinavien, ASA-LIFT and Skals organize a bike tour to Damme in Germany. We do that because we like to challenge ourselves and motivate others to do something good for those needing help. Our goal is to help and support good causes by inspiring others to do same. This year, our great physical and mental effort is aimed at helping the fantastic work that KidsAid is doing. KidsAid is a Danish charity, which raises money to help sick and weak children in Denmark. They donate 80% of profits to children's hospitals, and 20% to a wide range of positive and unique activities, all of which have great importance on the experience and well-being of sick children during their stay at hospitals.

We are really motivated to accomplish this goal and to make a big difference helping KidsAid Denmark with their mission. Therefore, all the money we raise will be donated to KidsAid and that's why we need YOUR help. Together we can make the biggest difference.

Our tour starts Thursday, June 14, at GRIMME Skandinavien, Rødkærsbro, Denmark. From there, we will ride our bikes for about 550 km during 3 days until we arrive in Damme, Germany, on Saturday, June 16, 2018 at the GRIMME headquarter.

We THANK YOU very much for your support.
Donate
13,100 kr.


Collected

52% 25,000 kr.
Klaus Graff

Donated

250 kr.

Liv Vendelboe Rosenkvist

Donated

50 kr.

Merete Würtz

Donated

100 kr.

Arjen Baars

Donated

200 kr.

Pia Mikkelsen

Donated

500 kr.

Keld Schytt Nielsen

Donated

250 kr.

Carsten Brødsgaard

Donated

250 kr.

Godt formål og deltog i løbet sidste år. God tur

Lars Busk

Donated

250 kr.

Annette og Klaus Stadsgaard

Donated

250 kr.

Lasse Jensen

Donated

250 kr.

Michael Hylleberg

Donated

500 kr.

Have a great Grimme Tour 2018

Morten Mikkelsen

Donated

250 kr.

Skals

Donated

500 kr.

Kiljan Pingel

Donated

250 kr.

Thomas Højer

Donated

250 kr.

Øystein B Aas-Hveem

Donated

250 kr.

Claus Therkildsen

Donated

250 kr.

Henrik Pedersen

Donated

250 kr.

Morten Rosenkvist

Donated

250 kr.

Bo Priiskorn

Donated

500 kr.

Kristoffer Pedersen

Donated

250 kr.

Johnni Kolding

Donated

250 kr.

Heine Hylleberg

Donated

500 kr.

Grimme Gruppen cykler fra Rødkærsbro i DK til Damme i DE, små 600 km. vi rejser penge til at godt formål, samtidig med at vi får nogle fantastiske netværksrelationer på tværs af Grimmes kæmpe store organisation i hele verden.

SG Finans Danmark

Donated

5,000 kr.