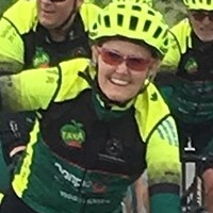 Indsamling Julemærkefonden
Donate
Created By:

Anne Bøgelund Larsen

Member Of Team:

Participating In:

Collecting for: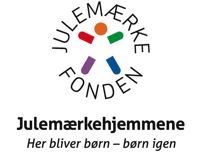 Indsamling Julemærkefonden
Den 19. juli 2019 tager jeg til Paris på cykel for 2. gang.
Jeg cykler igen i år for Tour de Taxa, som støtter Julemærkehjemmene i DK.
Jeg skal af sted med 25 andre veltrænede og fantastiske mennesker. Vi har alle lyst til at cykle i en hel uge for at samle penge ind til danske børn, som kan have en hverdag, der er lige så hård, som det er at sidde på en cykel i 8 dage i streg.

Donate
3,750 kr.


Collected

125% 3,000 kr.
Anne Bøgelund Larsen

Hej alle sammen,

Tusind tak for alle jeres fantastiske donationer 😊.

Jeg vil tænke på jer alle sammen og på alle jeres søde hilsner, når jeg i morgen tager af sted til Paris. Jeg tror og håber på, at hilsnerne vil få mig hele vejen til Paris - og hjælpe mig i stunderne, hvor det gør allermest ondt både mentalt og fysisk🚲

Kærlig hilsen
Anne


Fam. Hartvigsen

Donated

400 kr.

God tur. Håber I får medvind hele vejen!

Beierholm

Donated

1,000 kr.

God tur - Vi ses i Paris.

Kim Jensen

Donated

50 kr.

Hanne Akselsen

Donated

100 kr.

Rigtig god tur Anne, vi hepper og ved du klarer det. Habbe

Anders Nyberg

Donated

100 kr.

God tur og køre forsigtig :-)

Christian Leth

Donated

500 kr.

Kristian Skov Alanin

Donated

100 kr.

Dorte Bøgelund Olsen

Donated

500 kr.

Min seje søster og alle hendes seje cykelkammerater - pas godt på hinanden på vej til Paris.

Lisbet Wandrup

Donated

500 kr.

Hvor er du sej Anne :-) kør forsigtigt!

Gitte Kamp

Donated

200 kr.

BIRGIT PETERSEN

Donated

250 kr.

Anne Bøgelund Larsen

Donated

50 kr.