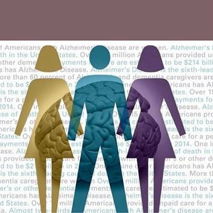 Created By:

Caritas Ausus

Collecting for:

A Walk To Remember
Caritas Ausus betyder Charity Has Been Ventured, og det er præcis hvad vores mål er.


Vi er en ny organisation, som har til mål at støtte vigtige, dog ofte oversete organisationer. Dette gør vi ved at i er år at tildele vores indsats til at øge opmærksomhed omkring emnet, men også ved at gennemføre en årlig udfordring, som har til mål at hjælpe med en indsamling.
I år har vi oprettet projektet A Walk To Remember, hvor vi støtter Alzheimer Foreningen. Vi vil over sommeren gå 1000km af den gamle pilgrims rute over Pyrenæerne fra Frankring ind i Spanien for derefter at krydse Spanien med endemål ved Atlanterhavet.
For mere information besøg vores hjemmeside www.awalktorememberonline.com
Donate
1,300 kr.


Collected

43% 3,000 kr.
Warren MCDONALD

Donated

250 kr.

Keep on walking ladies,buen Camino

Anders Lynfort

Donated

50 kr.

Anonymous User

Donated

1,000 kr.